Disclosure: In order to provide this free service to our visitors, Medicalalertbuyersguide.org may receive compensation if a purchase is made through this website.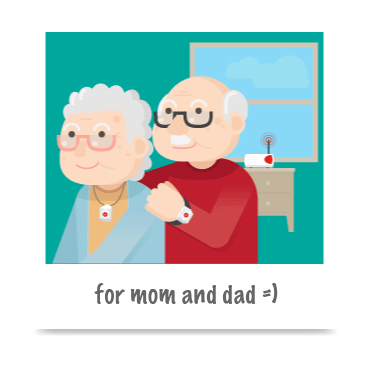 You and your loved ones deserve the fastest and most reliable emergency help in the event of a fall, stroke, or heart attack . We've researched, reviewed, and ranked the best medical alert systems on the market to provide your family with the ultimate protection and peace of mind.
Our expert staff compared the most important factors seniors and their families consider in a medical alert system and highlighted the pros and cons, strengths and weaknesses, of each medical alert company. Continue below to see our top five providers of 2017.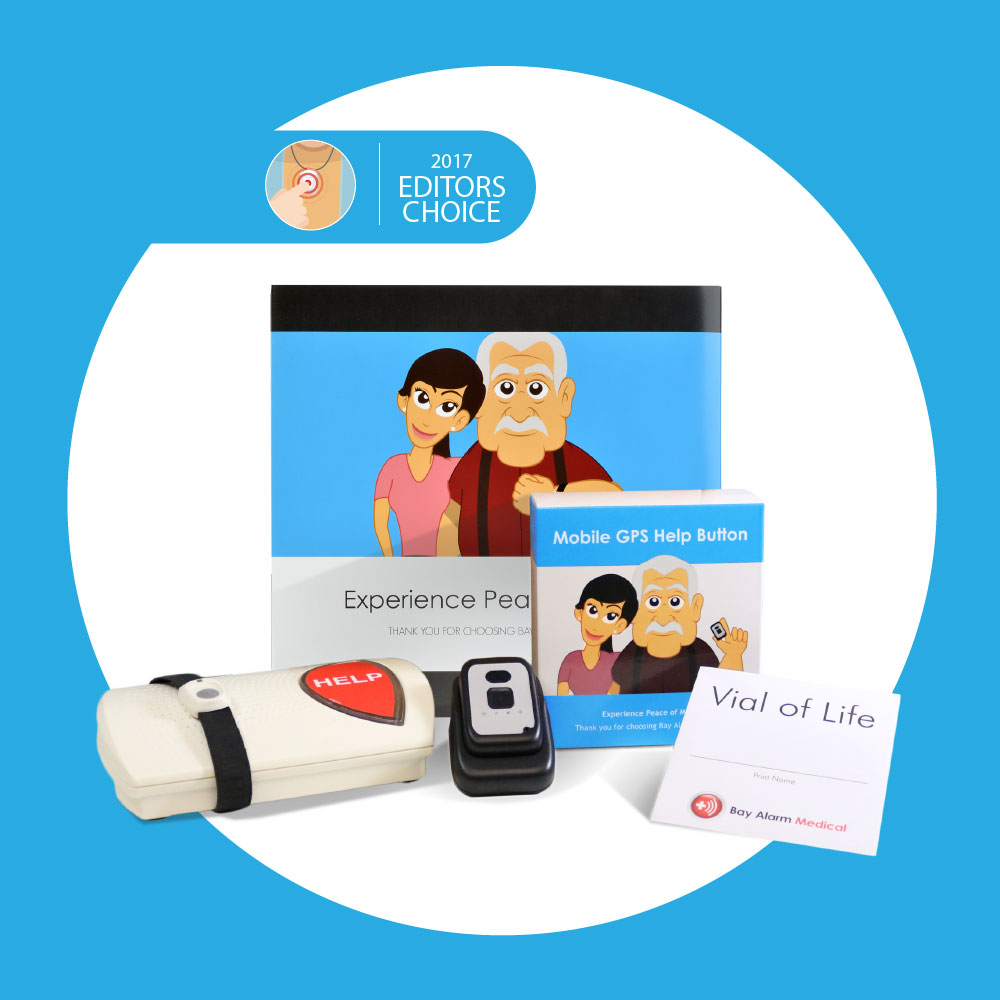 2017 Editor's Choice: Bay Alarm Medical
After countless hours of mystery shopping, cold calls, live chats, real-world equipment and hardware testing, live medical alert emergency calls, and even a few false alarms where the paramedics actually dispatched to our office, we're proud to recommend Bay Alarm Medical as our #1 medical alert systems provider of 2017.
Bay Alarm Medical has chosen to stick with the most reliable and time-tested equipment while making sure their pricing plans fit a variety of budgets – especially for seniors on fixed incomes. But by far the biggest standout were the reps on the other line.
From the start  of the buying process, to when the button was tested, all the way up to returning the system, Bay Alarm Medical's team of ultra-friendly and compassionate staff made it incredibly easy for us to award them with our 2017 editors' choice award. Visit Bay Alarm Medical
MedicalAlertBuyer'sGuide.org: How to Choose the Best Company
We've gathered the five most important things to consider when searching for the best medical alert system. Use these factors as a guide to determine the best company for you and your loved ones.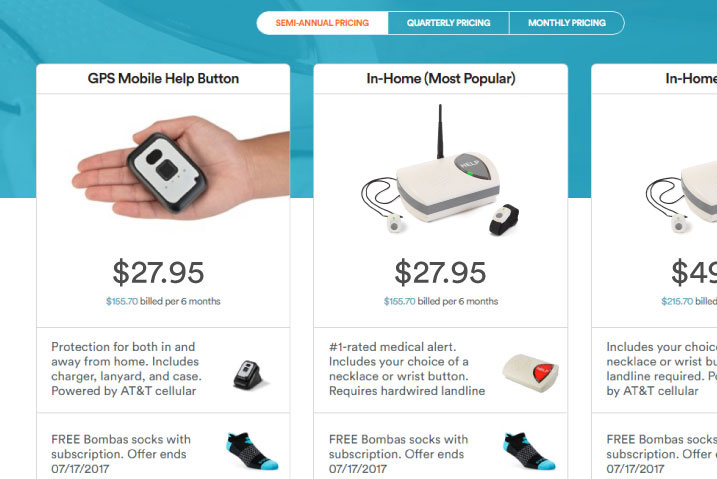 Pricing
Subscriptions for medical alert systems range anywhere from $27 – $35 per month for a traditional in-home device. Additionally, most companies offer prepay options that can save you money in the long-run.
Choosing the right pricing plan will depend on your family's situation. Are you an active and healthy senior just looking for added protection? If so, you may want to subscribe for a long-term discounted system. On the flip side, maybe you're shopping for a parent that's ready to go to long-term assisted living and you just want something for the short term before they make the transition. In this case, going month to month or quarterly will provide you with great flexibility.
Whatever the case may be, seek out a company that will provide you with the best pricing plan. And most importantly, regardless of how much they charge, make sure they're absolutely 100% transparent with their pricing, terms, and refund/cancellation policies.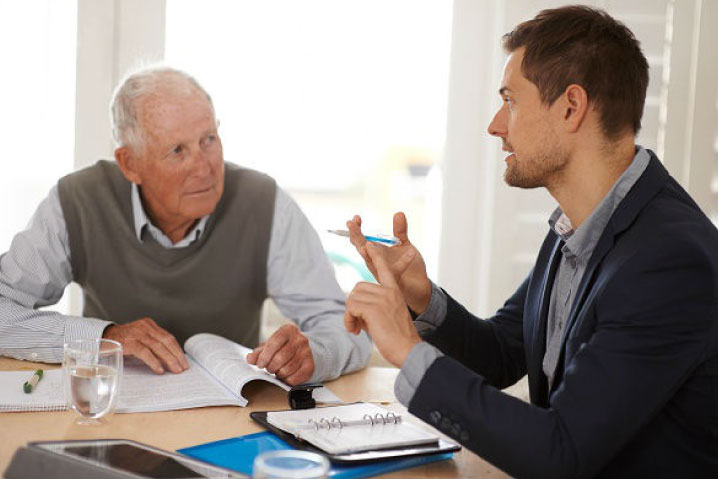 Buying Experience
At the end of the day, medical alert providers have the same quotas and sales goals that any other business will have. And the bigger the company is, the more likely the sales pressures and hard-sells will be higher.
Fortunately for the consumer, in the last decade, there's been numerous companies that have done very well by going against the grain when it comes to customer buying experience. We've seen a huge shift in more of a consultative approach rather than the fear-based, "buy now or your parents are going to die" tactics that has given the industry a negative rep.
During your one on one with a sales rep, make sure you're doing most of the talking and they're doing most of the listening. Remember, you're trying to find the best safety solution for your loved ones and if all the sales person is doing on the other line is jibber-jabbing about how great their company is, it's time to head for the exits.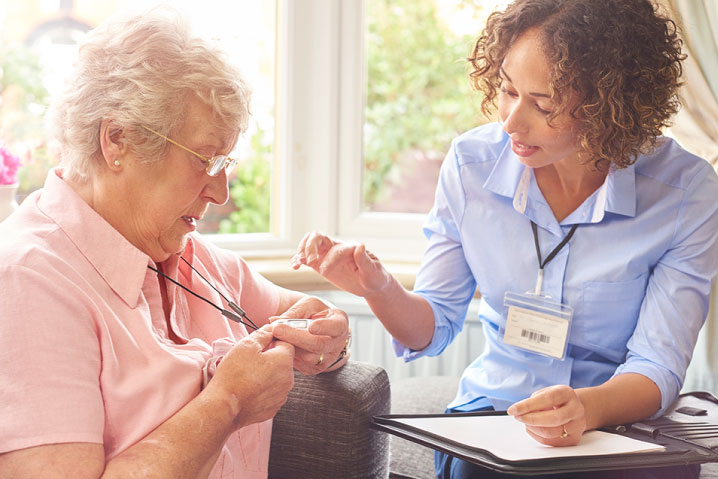 Installation
Medical alert systems are all made to be installed as simple as possible. Not only does that benefit the end user, it also allows the companies to not have to pay for technicians, trucks, travel expenses, tools, etc to have to come to your house to install it for you.
All of the top 5 companies on our ranking list have very simple and easy to install step. Once the power is plugged into your wall outlet, you should be up and running no longer than 5 to 10 minutes.
If however you do find yourself struggling with the installation, your medical alert provider should be ready to help walk you through the process. All of our 2017 medical alert companies were helpful and friendly when we called in to seek help.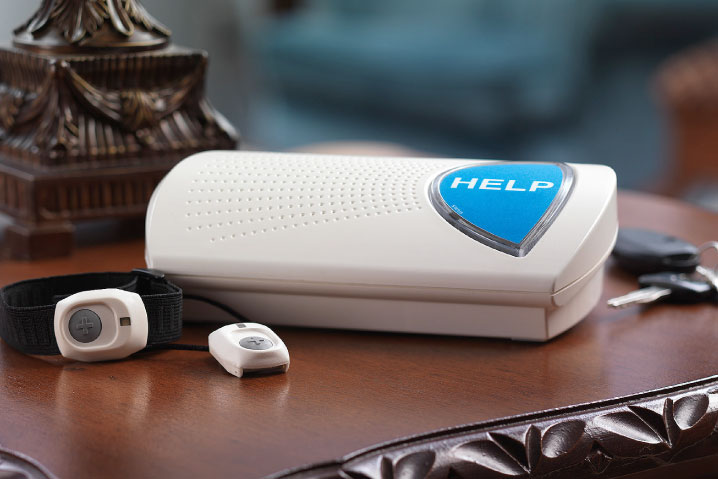 Equipment
There are types of medical alert devices on the market. In-home systems and mobile gps systems.
With in-home systems, you get a base station that resides permanently in the home. This base station is plugged into your electrical outlet and is essentially the brains of the medical alert service. The base station has both a microphone, speaker, and dialer so when needed, it will call the 24/7 dispatch center and allow 2-way communication with you and responder.
With GPS systems, think of it as a one-button cell phone that you can carry around while your in and away from your home. They're powered by your typical mobile networks (AT&T, Verizon, etc) and allow the user to get help from wherever they are. The disadvantage is that they need to be charged a few times per week and largely depend on the service provider's signal strength. However if you're looking for versatility, this is a very good option.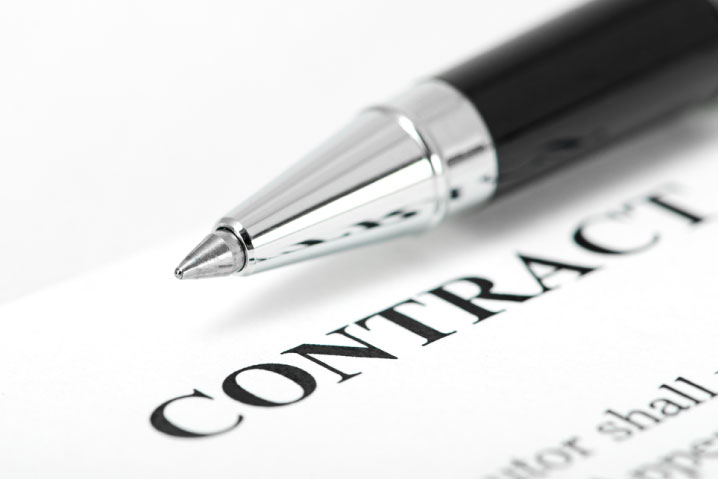 Contracts
If you're shopping for a medical alert provider, chances are you're a bit uncertain of you or your loved one's ability to live independently alone and home or are thinking about transitioning to full or part-time assisted living.
Because of this, make sure to review a company's contract, trial period, and refund policy before signing your name on the dotted line. If getting a medical alert system is simply a stop-gap, go with a flexible plan that allows you to cancel without having to pay a cancellation fee.
Lastly, make sure you avoid companies that require you to commit to a lengthy contract.
How Does a Medical Alert System Work?
24/7 professional monitoring is the heart of any medical alert service. Regardless of what company or equipment you choose, all medical alert systems will get you help the same way.
Accessorize Your Medical Alert System for Added Protection
Now that you've settled on a favorite provider, it's time to talk about accessories. Cast a wider safety net by exploring the equipment options below. All of our top 5 providers will offer these.
In-HomeMobile GPS
There are typically 2 types of medical alert systems; ones that stay inside the home and ones that can be taken out wherever you go. Both have their strengths and weaknesses so it's important to know the difference before purchasing. Or you can do what we did and buy both!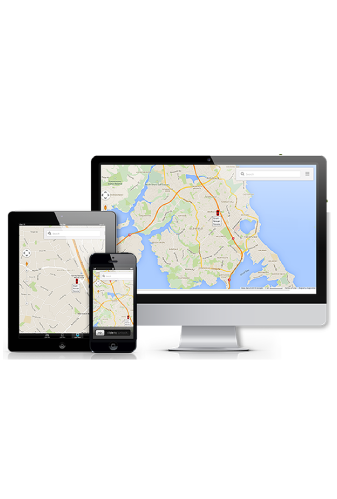 GPS Mobile Tracking
If you decide to go with a GPS medical alert, definitely consider mobile gps tracking.
With GPS becoming more and more common in cellular devices, we recommend choosing a provider that allows for mobile gps tracking. Whether you're a caregiver, son, daughter, or a close friend, having GPS tracking allows you to pinpoint where your loved ones are if they have the gps device on their person.
The technology is especially important if you have parents or patients with dementia or Alzheimer's. Obviously it won't guarantee that your loved has the device on them but at the very least you'll have a higher chance of locating their last known whereabouts.
As of this review, both Bay Alarm Medical and GreatCall offer gps caregiver tracking services.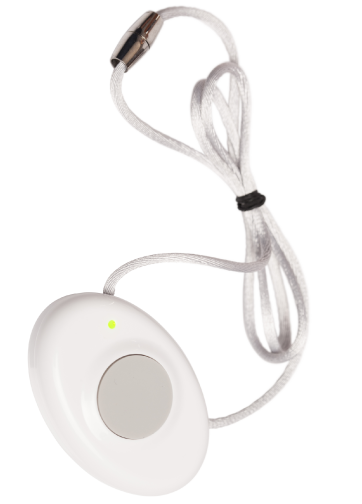 Medical Alert vs 911
The backbone of any medical alert system is the 24/7 call center that's ready to help YOU.
When a call is placed to 911, the operator's goal is to get you help asap. It doesn't matter if it's a simple fall or life threatening. Regardless, their job is to send EMS to your home whether you like it or not. And because of there's other emergencies on hold, they'll hangup and move on to the next call. Furthermore, they don't have your emergency contact info, medical history, and and medication/allergy information.
Therein lies the true value of a dedicated 24/7 medical alert monitoring station. Should you push your button, a trained medical alert operator will not only ask if you're okay, but also ask what the problem is and what the level or severity of help you need. Most importantly, they'll stay on the line with you until help has arrived.
So if you simply took a slip and need help up, they can call a neighbor or family member instead of sending an expensive ambulance to help you. And if EMS is required, they'll let the firefighters know where to find your Vial of Life and also let them know to not break down the front door.
Find Your Perfect Medical Alert System